If you are planning to spend spring break in Gatlinburg and looking for something exciting to do, there is nothing more adventurous than the zipline tours at CLIMB Works! Whether you are visiting the Smoky Mountains with your kids on break from grade school or with a group of college friends, everyone will love soaring through the sky on our ziplines! Here are the top 5 reasons to experience our zipline tours during your spring break in Gatlinburg:
1. Action-Packed Adventure
Our zipline tours provide an action-packed adventure that is guaranteed to be the highlight of your spring break in Gatlinburg! Just imagine flying through the air among the gorgeous backdrop of the Great Smoky Mountains National Park! CLIMB Works actually offers 2 incredible zipline tours in the Smokies, so you can choose between the Mountaintop Zipline Tour and the Treetop Zipline Tour, or try them both! Regardless of which you choose, you can count on having a blast as your professional guides lead you on an educational, immersive and fun adventure!
2. Beautiful Spring Weather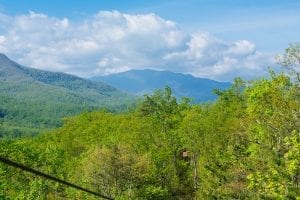 The spring season is a delightful time to be outside among the beauty of the Smokies! While you are riding an ATV to the top of the mountain to begin your tour or climbing across a sky bridge, you will love the sights and sounds of nature! This is the time of year when many of the region's famous wildflowers begin to bloom, so be sure to keep an eye out on the forest ground below as you are zipping through the sky! If you do happen to experience any rainy weather during your visit, keep in mind that our tours still operate rain or shine!
3. Fun for All Ages
The great thing about the zipline tours at CLIMB Works is that they are fun for all ages, so bring your entire family to spend spring break in Gatlinburg! Our only restrictions are that children must be at least 7 years old to participate, but keep in mind that your kids may be required to ride tandem with a guide or another lightweight sibling if they are under 70 pounds. Also note that participants must be at least 15 years old to zipline without having an adult accompany them on the tour.
4. Convenient Attraction Packages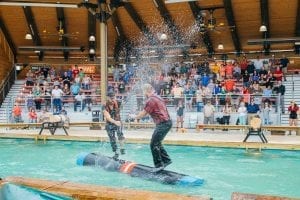 While spending spring break in Gatlinburg, we are sure that you plan to visit some of the other fabulous attractions throughout the Smoky Mountains! CLIMB Works has teamed up with some of the top attractions in the area to combine one of our world class zipline tours with another activity at one low price! Be sure to check out our convenient attraction packages when planning your trip to save money on your vacation!
5. Fantastic Photo Options
We know that you will want to remember all of the fun that you have on our tours, so CLIMB Works is pleased to offer photos that are available for purchase directly after the tour! These are photos of each participant and group from carefully chosen locations that capture the most scenic parts of the tour. You are also permitted to bring your own camera, but remember that it must be securely attached with a strap for the safety of you and those around you!
Check out all of the information about our zipline tours today to plan the thrill of a lifetime during your spring break in Gatlinburg! We look forward to seeing you soon at CLIMB Works Smoky Mountains!