ADVENTURE PACKAGES
Combine 2 or 3 activities and save $15-$30 per person
The Two Top-Rated Attractions in the Smokies Have Teamed Up

Explore the Great Smoky Mountains in two unique and exciting ways. Nestled right across the street from the National Park, CLIMB Works offers you a chance to see the Smokies from the air on our top-rated zipline course or on two wheels with Gatlinburg's only true mountain bike trail.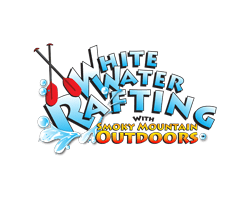 Since 1993, Smoky Mountain Outdoors offers an exciting 6.5 mile raft trip down class 3 and 4 rapids through the heart of the Smoky Mountains. Certified guides will navigate your raft the entire trip, sharing their love of splashing through big waves, maneuvering around rocks, and enjoying the beauty of being in the great outdoors.
Need a place to stay in the Smokies?
Long Springs Tiny Homes is the creation of Brian and Trish Turley, who are part of our CLIMB Works family. They have created a beautiful and serene Swiss mountain village that will help you enjoy your stay in Smokies in a completely unique way.
Learn More