Planning a vacation is stressful enough, which is why we've put together this curated list of the 9 best things to do in Pigeon Forge, Tennessee. This iconic town offers a wide range of attractions and activities that cater to all ages and interests, ensuring that you'll create unforgettable memories during your time here. From thrilling adventures in nature to captivating shows and family-friendly activities, there are so many fun things to do in Pigeon Forge! Let's dive into the top attractions and experiences you shouldn't miss while visiting this beautiful destination.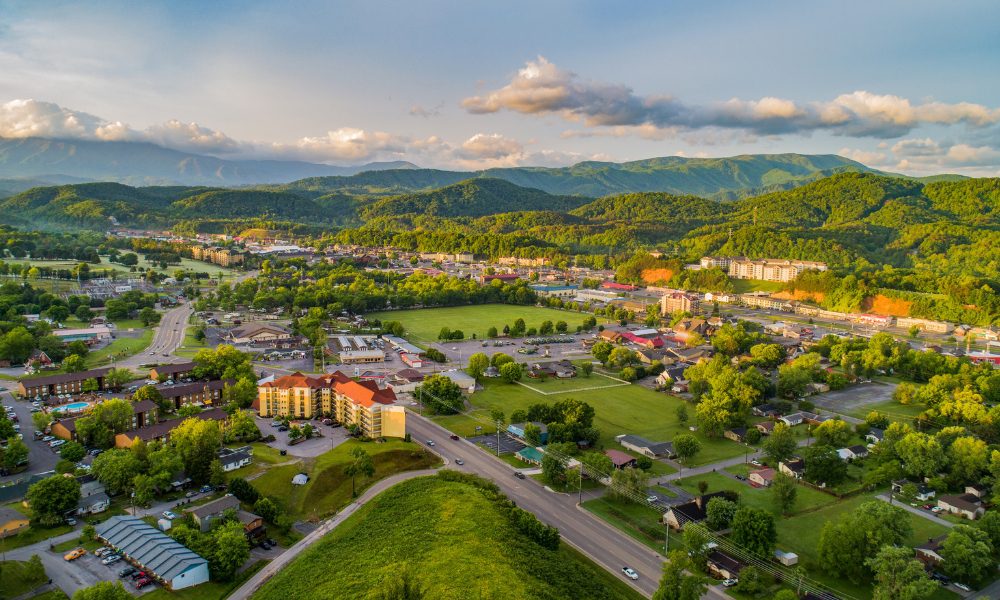 Get Out in Nature
Pigeon Forge is blessed with natural landscapes that are perfect for outdoor enthusiasts. One of the must-visit locations is Great Smoky Mountains National Park, where you can immerse yourself in the breathtaking beauty of the Great Smoky Mountains. Here are some activities you can enjoy within this pristine wilderness:
1. Ziplining
Soar through the treetops and experience an adrenaline rush like no other. The Pigeon Forge area offers several zipline courses that provide exhilarating adventures and stunning views. If you want to zipline in Pigeon Forge, check out the top-rated tour at CLIMB Works!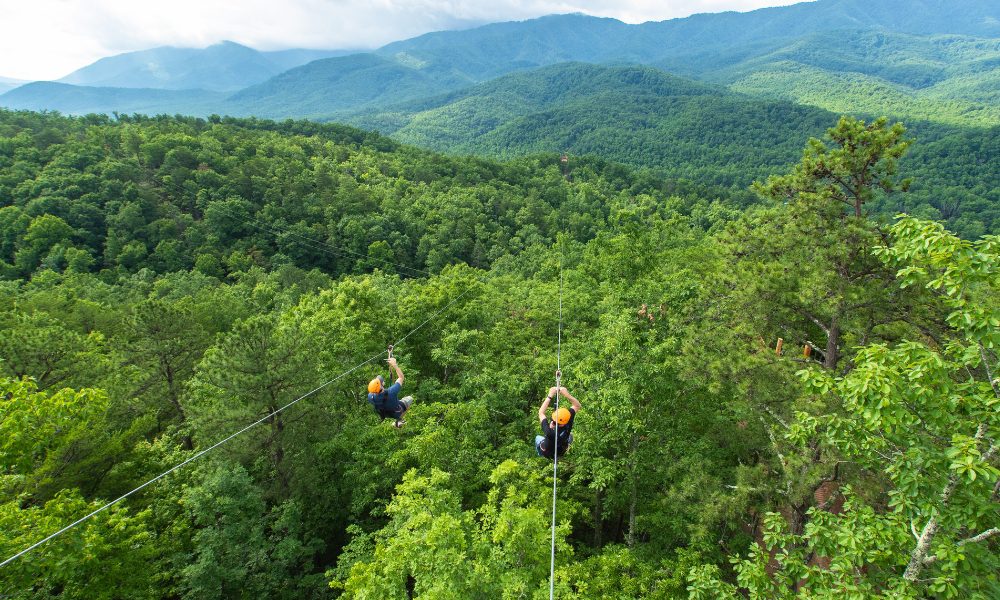 2. Horseback Riding
Explore the scenic trails on horseback and embrace the tranquility of nature. Horseback riding tours are available for riders of all skill levels, making it a great activity for families and couples.
3. Whitewater Rafting
Challenge the rapids of the Pigeon River and embark on an exhilarating whitewater rafting adventure. Experienced guides will ensure your safety as you navigate the thrilling twists and turns of the river.
Taste the Local Fare
Pigeon Forge has numerous options for dining of all sorts. From local spots, dinner shows, and well-known chain restaurants, to one-of-a-kind eats you'll only find here, it is well worth taking the family out for dinner.
7. Local Goat
This New American restaurant has a scratch-made kitchen specializing in locally-sourced and sustainable menu items. Local Goat offers a wide array of appetizers, jumbo wings, awesome salads, hearty steaks, chops, fall-off-the-bone ribs, and outstanding desserts.
8. Blue Moose
This is a local favorite for families and sports fans alike. They have been bringing your favorite tailgate food and sports action to East Tennessee since 2007. Blue Moose has food that will rock your world.
9. The Old Mill
This restaurant will truly give you the feel of southern hospitality. The Old Mill is a unique experience unlike any other restaurant and will leave you completely satisfied!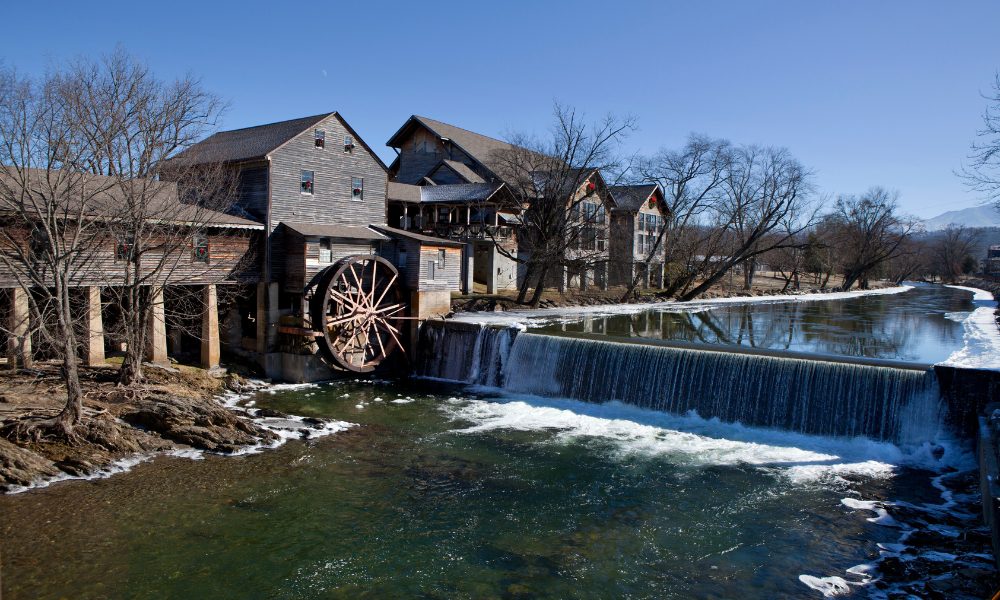 Discover Pigeon Forge
Pigeon Forge is a destination that truly has it all. From its natural wonders to its family-friendly attractions and delicious local cuisine, there's something for everyone to enjoy in this iconic town.
For outdoor enthusiasts, the breathtaking landscapes of the Smoky Mountains National Park offer thrilling adventures, like ziplining, horseback riding, whitewater rafting, and more. The beauty of nature will leave you in awe and provide unforgettable experiences.
Families will delight in the abundance of fun things to do in Pigeon Forge, including the world-famous Dollywood theme park, where excitement and entertainment await. The Lumberjack show and adventure park, along with other family-friendly activities and attractions, ensure that everyone in the family can create cherished memories.
Let's not forget about the mouthwatering local fare. Pigeon Forge offers a wide range of dining options—from popular restaurants to local eateries, where you can savor delicious dishes and indulge in unique culinary experiences. Don't miss out on trying the must-eat local specialties and immerse yourself in the flavors of the region.
Whether you're an outdoor enthusiast, a family seeking adventure, or a foodie, this Tennessee town has something to offer you. Plan your visit to make sure you experience the best attractions in Pigeon Forge.
Stay tuned for more travel tips and guides as we continue to explore the wonders of various destinations in and around the Smoky Mountains. Your next adventure awaits!