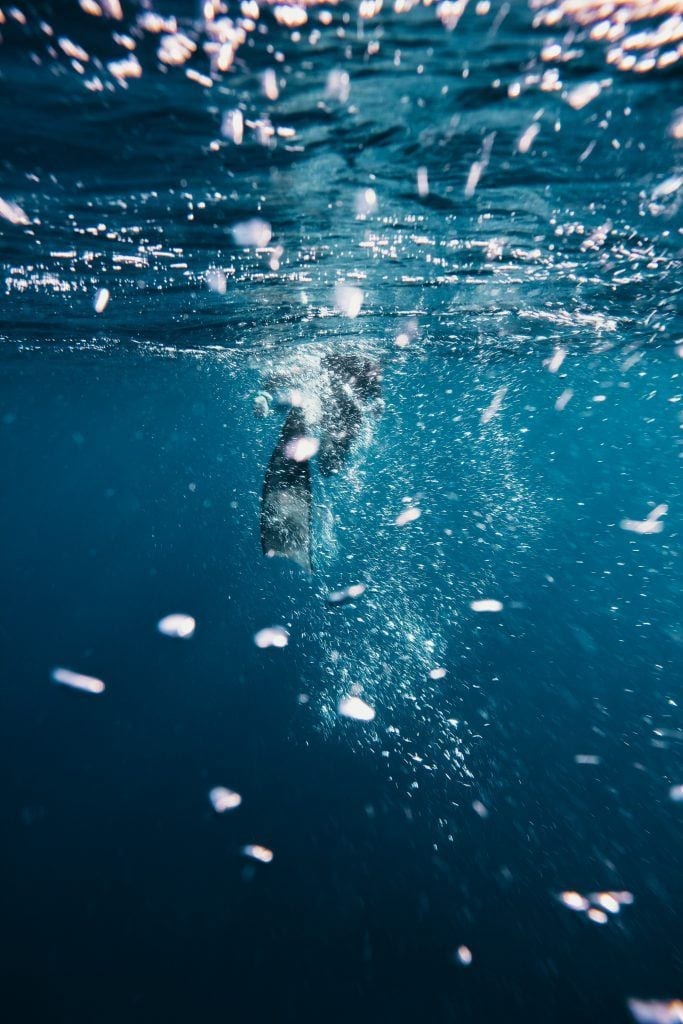 There are many wonderful diving and snorkeling sites on the North Shore you can access during the summer. Bear in mind North side becomes unsafe towards the winter months due to the intense and, frankly, legendary wave action it receives. The North Shore is a fantastic place to interact with some amazing wildlife and beautiful reef systems. 
Before we get into some of the sites, there are some things one should bear in mind when getting in the water. 
Be aware of the currents and waves! If you are unfamiliar with a location, a great way to ensure your safety is to ask a lifeguard or a local, someone who is familiar with the way the ocean acts in the area. Currents such as rip currents can pull you very far distances.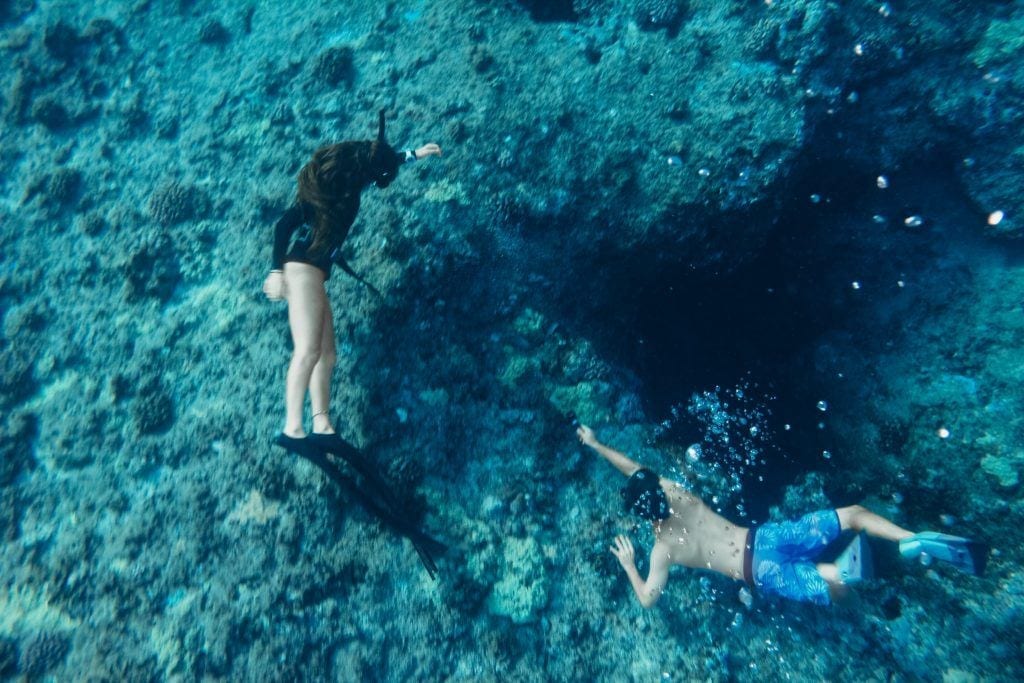 Never go alone and always make sure someone knows your plans! This is a cardinal rule with SCUBA divers and freedivers, but it also applies to snorkelers. Take a buddy with you! Not only is sharing the experience more fun, but it is far safer having someone to watch your back. 
Look don't touch! The coral is beautiful but it's also vulnerable. Touching the coral can pass bacteria and other pathogens that can harm the animal. Corals are also very fragile so try not to stand on them! You may be lucky enough to see some Hawaiian Green sea turtles, be sure to apply this rule to them as well. They're vulnerable animals as well and getting to close can put unnecessary stress on them. 
Shark's Cove: Shark's Cove may seem intimidating based solely on the name, but don't worry! This site isn't named for shark sightings, but rather for the sharp lava rock that makes up this cove; so be sure to bring your water shoes! This area has a shallow tidal pool just off of Kamehameha Highway that's great for families to splash around in during the day. To the left of the tide pool is the actual cove where the water gets deeper and the snorkeling gets better! You'll see quite a few fish in this area as well as a good deal of turtles. For the divers, this spot is fantastic. There are plenty of caves and swim-throughs to explore. Just be aware that this area becomes unsafe during our winter swells.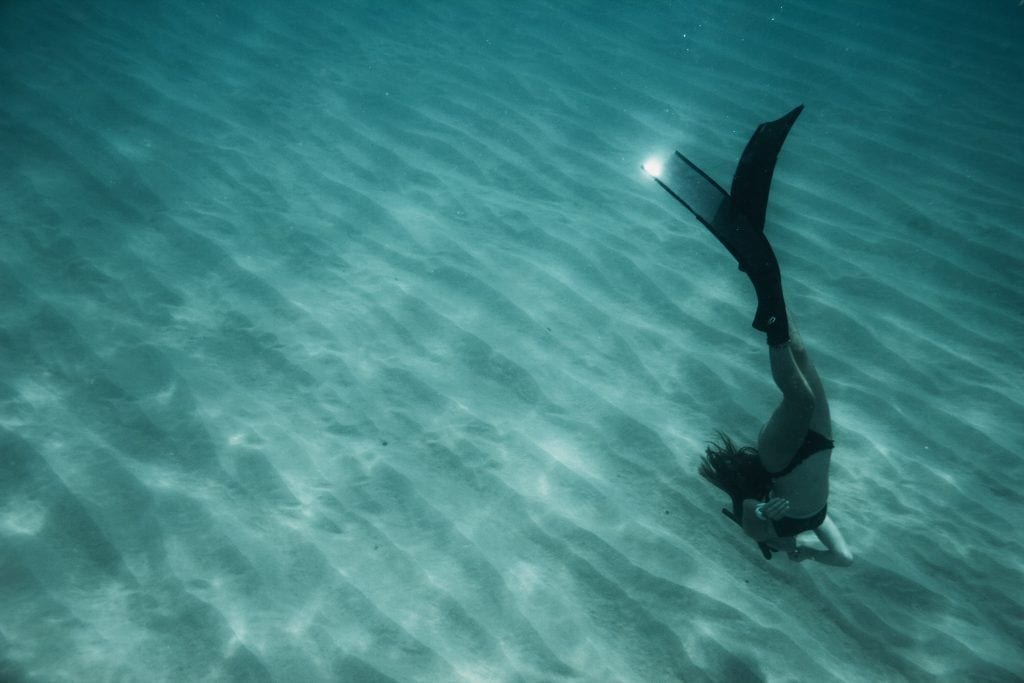 Three Tables: Next to Shark's Cove, this area is similar in wildlife, but with the difference being in the strange table-like formations from which this beach gets its name. This space isn't as enclosed and it is easier to get distracted and swim out too far where there is a fairly strong offshore current. 
Turtle Bay: Turtle Bay is both a beach and a resort. It's a nice enclosed space that doesn't tend to get too rough or deep. There's some coral and fish life easily observed from the surface. 
Kawela Bay: Near Turtle Bay, this beach is also enclosed and relatively calm. The water is pristine and clear, making it a good spot for floating on the surface and snorkeling. Also a spot where turtles frequent. 
Haleiwa Trench: A man-made trench accessible from the Haleiwa Beach Park, this is a good spot for freedivers and SCUBA divers to get depth they can't elsewhere on the North Shore.
We hope you enjoy your time while exploring the world below ours, but always keep in mind your own limitations when trying new things. While we encourage you to push yourself to grow we want you to stay safe! The ocean is an amazing place that should be treated with great respect. If you get tired, remember to go in and take a break, you can always go back out. Mahalo and #alwaysCLIMB!