Gatlinburg Tennessee is full of things to do! Driving down the center of this city can leave you a little overwhelmed, and with the vast amount of activities calling for your attention, it can be hard to decide what to do! So, if you want to step away from the madness, and experience the hidden gems of Gatlinburg you will find what truly makes this a special place in Tennessee. 
Just like the area, this list is an eclectic bunch of things but are worth a visit!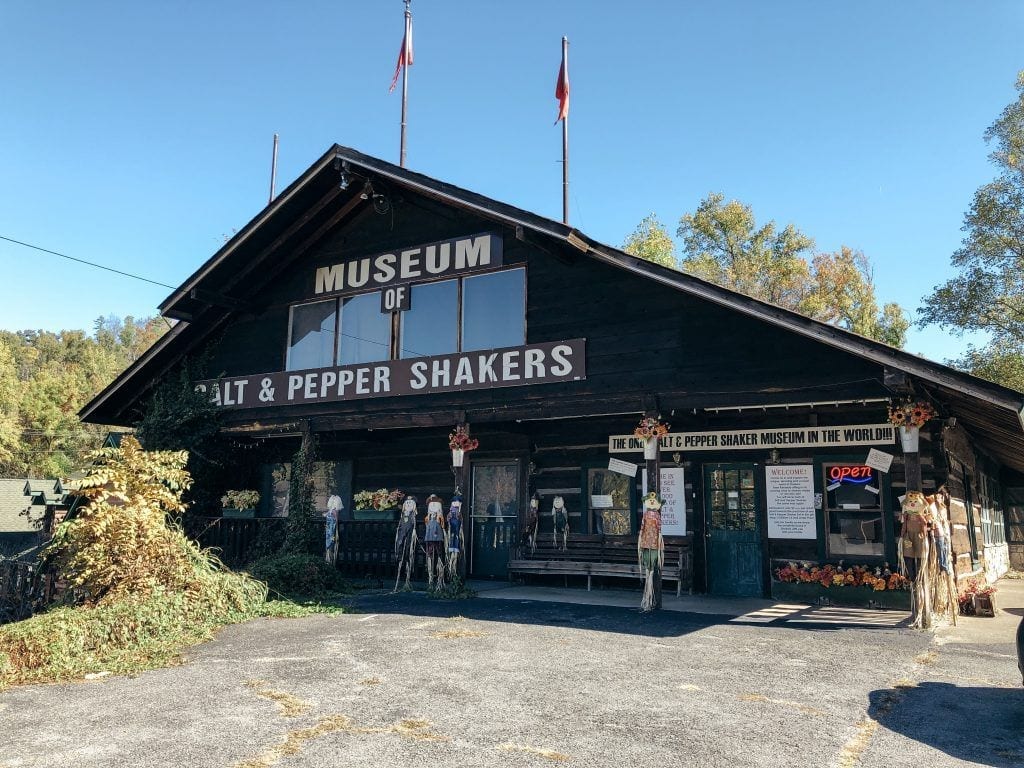 1. Salt & Pepper Shaker Museum: This may seem like an odd one, and well….it is! You don't quite know what to expect of this little oddity but you don't want to miss it! Upon walking in you are greeted by the owners, whose mom is the one who started it all, and your eyes will behold this immense collection that will leave your mouth open in awe! You would never believe it until you saw it. This place is open everyday from 10am-2pm and only costs $3 to enter, to which you can apply to buying your own salt and pepper shaker at the end!
2. Smoky Mountain Farms Jelly House: Right across from the Salt & Pepper Shaker Museum is a unique place of various jellies, jams, butters, spreads, preserves, pickles, and hot sauces. You will never see a more diverse set of options for your tastebuds. Come in, sample some, and take home a souvenir that may beg you to return to Gatlinburg for a refill.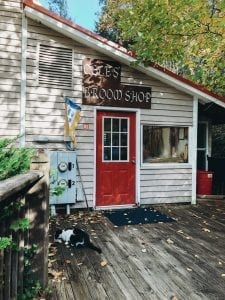 3. Great Smoky Arts and Crafts Community: Discover the lives of hundreds of artists as they gather along this 8 mile loop in a community that is open to sharing their passions with others. Each shop is unique and if you see something you like, get it because you won't see it again! A few must stop places are the Wild Plum Tea Room, Ogles' Broom Shop (This family has been making brooms for 100 years!),  and the Cliff Dwellers Gallery (specifically the little crafts shop entrance to the right and upstairs where you can sit and do your own little craft for free).
4. Christ in the Smokies Museum and Gardens: Right off the main strip of Gatlinburg you can experience lifelike exhibits and representations of the life of Jesus Christ as the museum takes you back 2,000 years and into the story of Christ with remarkable effects, lighting, life-size figures and music. Guests who go to the museum park for free and from there it's a short walk to the strip where you can continue to explore downtown Gatlinburg.
5. Cataract Falls: About 10 minutes away from the bustling streets of downtown you'll find the Cove Mountain Trailhead. Take a 5-10 minute nature walk and you'll find Cataract Falls! A perfect escape from the manmade attractions and a breath of fresh air. Pack a lunch and enjoy a little down time by the falls.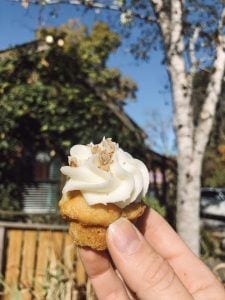 6. Aunt Debbie's Country Store: A short drive outside of Gatlinburg will lead you to this quaint store full of unique gifts to give, or items to collect for yourself! All items are either made by the owner herself or done locally. Don't forget to say hi to Bullet the store's pup! 
7. Cakes by Bakin' Bishop: Just down the street from Aunt Debbie's Country Store is this perfect baked goods store. What's great about this bake shop, apart from the delicious goodies, is that you get to choose what cake you want followed by the frosting you want it to have. Mix and Match different flavors and take your tastebuds on a delightful journey of flavor.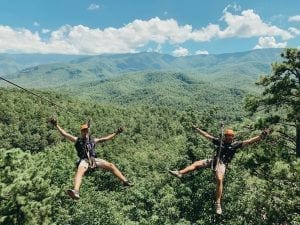 8. CLIMB Works Smoky Mountains: Of course we had to add ourselves to this list! Give yourself the best views of the Smoky Mountains by zipping in and above them! Learn about the area, master new challenges, and conquer your fears with guided tours to help you have the most memorable experience during your family vacation.
What is special about each one of these hidden gems is that they are either businesses that are locally run and have been in the family for years, are an escape from the main streets of Gatlinburg, and each place has free and available parking, which is extremely hard to come by! It is at these locations that you will meet people who are passionate and open to giving you a glimpse into their world, truly showing you what it is we love about Gatlinburg.