Planning a family vacation can be an exciting yet daunting task, especially when it comes to selecting the perfect destination. Look no further than the enchanting islands of Hawaii! With its breathtaking landscapes, warm beaches, and rich cultural experiences, Hawaii offers an ideal setting for an unforgettable family adventure.
In this blog, we will guide you through the essential steps to plan a family-friendly Hawaiian vacation that caters to the needs of all ages. From all-inclusive packages to Hawaii travel tips, we'll dive into the details and create the perfect itinerary for your dream vacation. Let's plan a trip to Hawaii!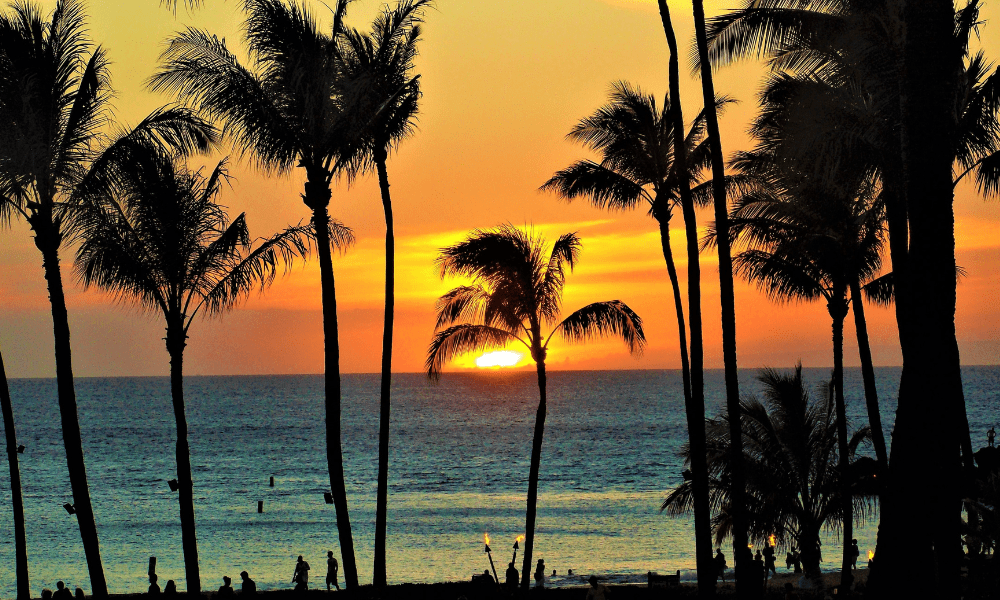 Selecting the Right Island:
Hawaii comprises several beautiful islands, each with its unique charm. To plan a trip to Hawaii that is perfect for your family, consider the preferences and interests of all family members when choosing an island as your destination!
Oahu, the most popular island, offers a perfect mix of vibrant city life and natural wonders. For a more laid-back experience, Maui boasts serene beaches and family-oriented resorts. Families seeking adventure and outdoor activities may prefer the Big Island, while Kauai is perfect for those looking for a more tranquil escape.
Research the islands' offerings and choose the one that aligns best with your family's interests!
Hawaii Travel Tip: Hawaiian airlines have very affordable prices if you are wanting to island hop. Nothing beats spending a few days on Oahu and then hopping over to Maui or the Big Island.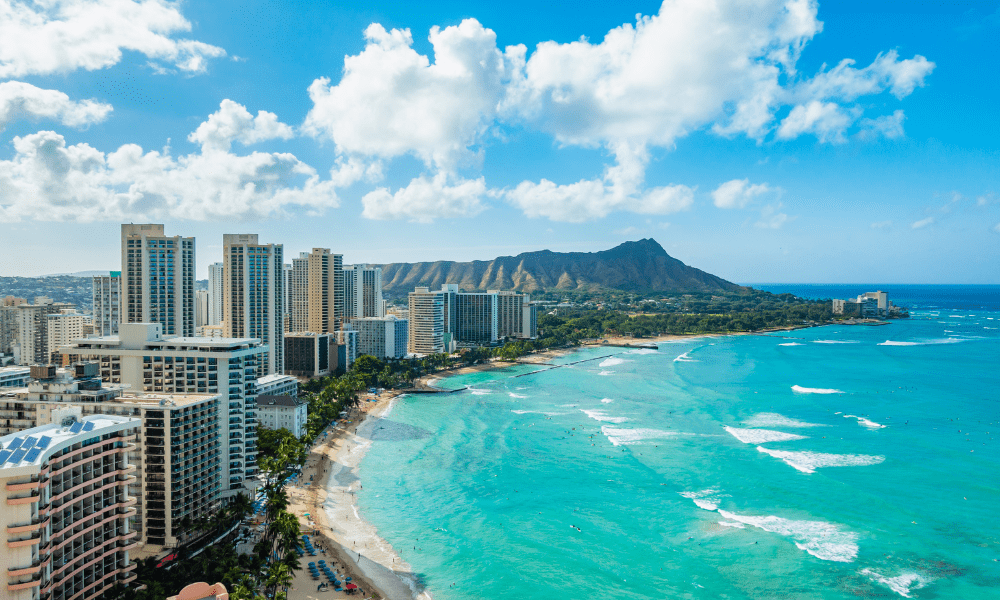 Family-Friendly Resorts & Accommodations
Finding suitable accommodations is key to a stress-free family vacation. On Oahu, Disney Aulani located in Ko Olina is one of our favorites. This truly has everything that the family is looking for and gives you a true resort experience. Another great option on Oahu is Turtle Bay resort, located on the very tip of the north shore. With quick access to the most famous beaches, outdoor activities, and beautiful north shore, this is the place to stay if you are looking to get out and adventure.
Look out for features such as on-site activities for children, kid's clubs, and spacious accommodations that cater to your family's needs, ensuring comfort and entertainment for everyone.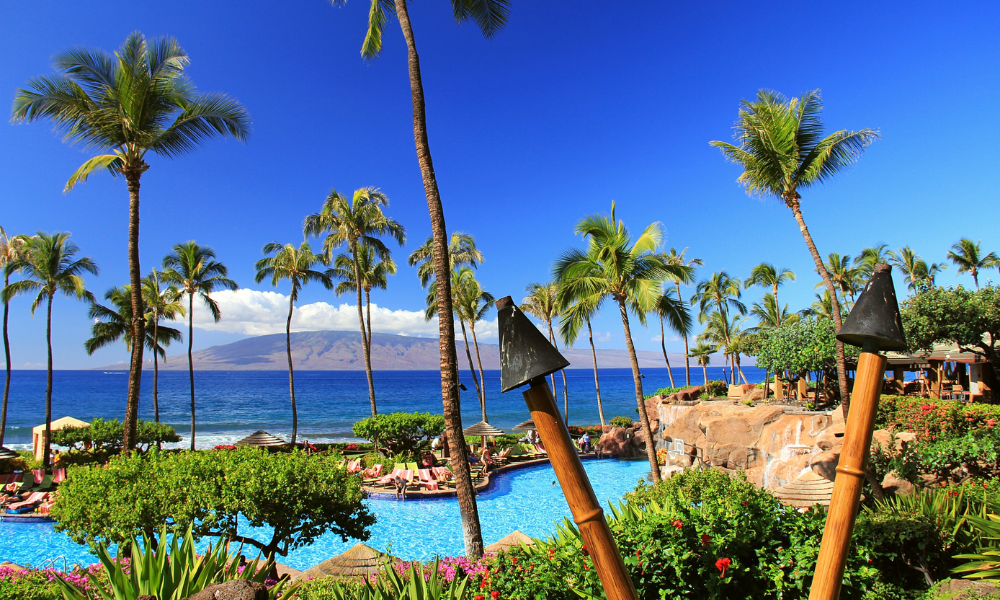 Plan Kid-Friendly Activities:
Hawaii has no shortage of activities to keep kids entertained. Choose from a variety of outdoor adventures like snorkeling, surfing lessons, ziplining, horseback riding, and family-friendly hiking trails.
Don't miss the chance to visit the Hawaii Children's Discovery Center on Oahu or the Polynesian Cultural Center for an interactive experience for the whole family. Attending a traditional Hawaiian luau is a must, as it offers a cultural experience that both children and adults will enjoy.
Remember to check for age restrictions and safety guidelines for each activity.
Tip: Having a hard time picking an activity? Check out the Oahu Vacation Packages offered at CLIMB Works – Keana Farms to experience and experience multiple!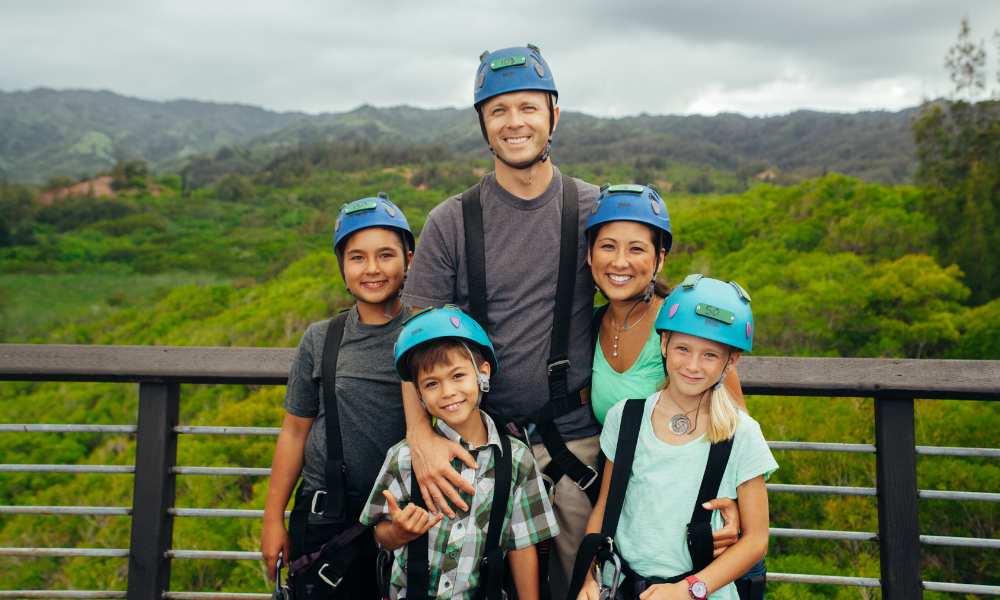 Embrace Cultural Experiences:
Hawaii's rich culture is an integral part of its identity, and embracing it is an essential aspect of any trip to Hawaii. Consider taking hula lessons, lei-making workshops, and learning traditional Hawaiian crafts.
Take the family to explore historical sites such as Pearl Harbor on Oahu or the Pu'uhonua o Hōnaunau National Historical Park on the Big Island. Attend local events and festivals to experience the Aloha spirit firsthand. Encouraging children to learn about and appreciate different cultures will create lasting memories and broaden their horizons.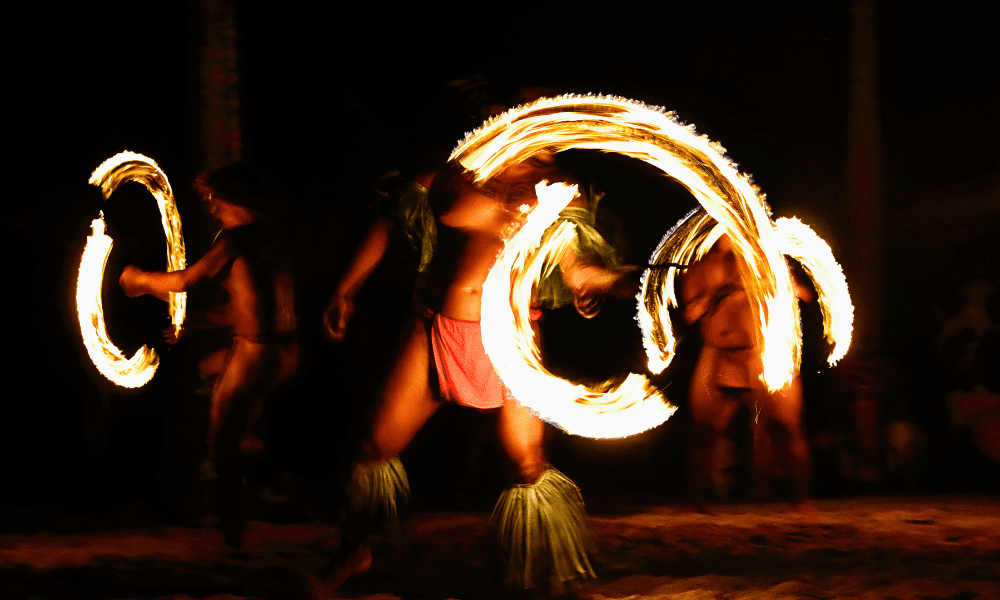 Beach Safety and Water Activities:
Hawaii's stunning beaches are a major draw for families, but it's crucial to prioritize safety during water activities. Always swim at lifeguarded beaches and stay within designated swimming areas. Additionally, familiarize yourself with local weather conditions and potential hazards like rip currents.
When participating in an activity that requires equipment such as snorkeling, invest in or rent proper snorkeling gear and ensure everyone in the family knows basic water safety rules. Consider booking a guided tour if you are new to an activity and would like some assistance from an experienced guide.
Remember, the key to a fantastic beach vacation is keeping safety a top priority.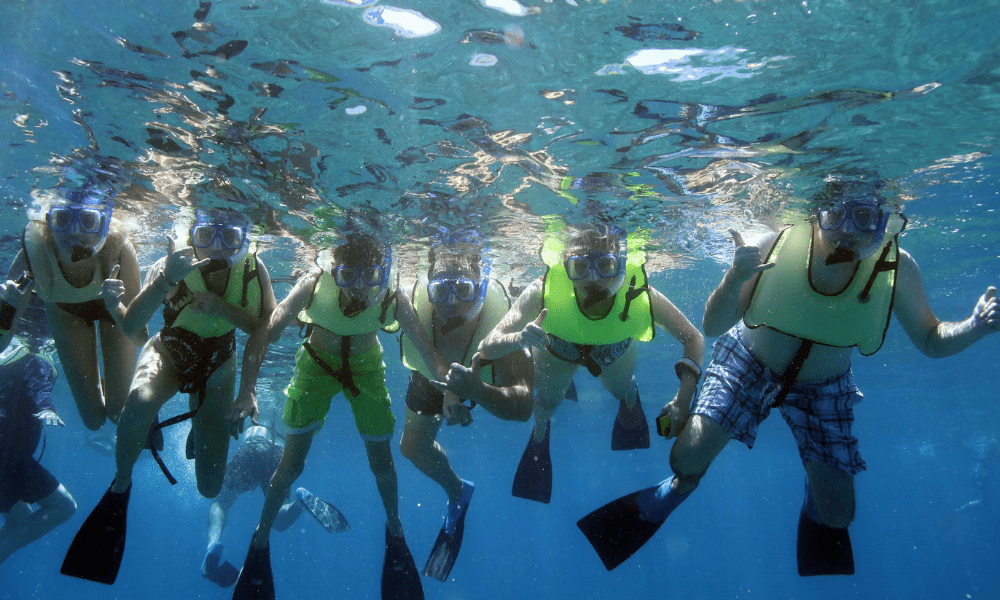 Explore Local Cuisine:
One of the highlights of any vacation is savoring the local cuisine. Hawaiian food is a delightful fusion of flavors influenced by various cultures, offering a culinary adventure for the whole family.
Sample fresh tropical fruits, traditional dishes like poi and kalua pig, and indulge in the famous shave ice. Many local eateries offer kid-friendly menus and options, ensuring that even the pickiest eaters will find something they enjoy.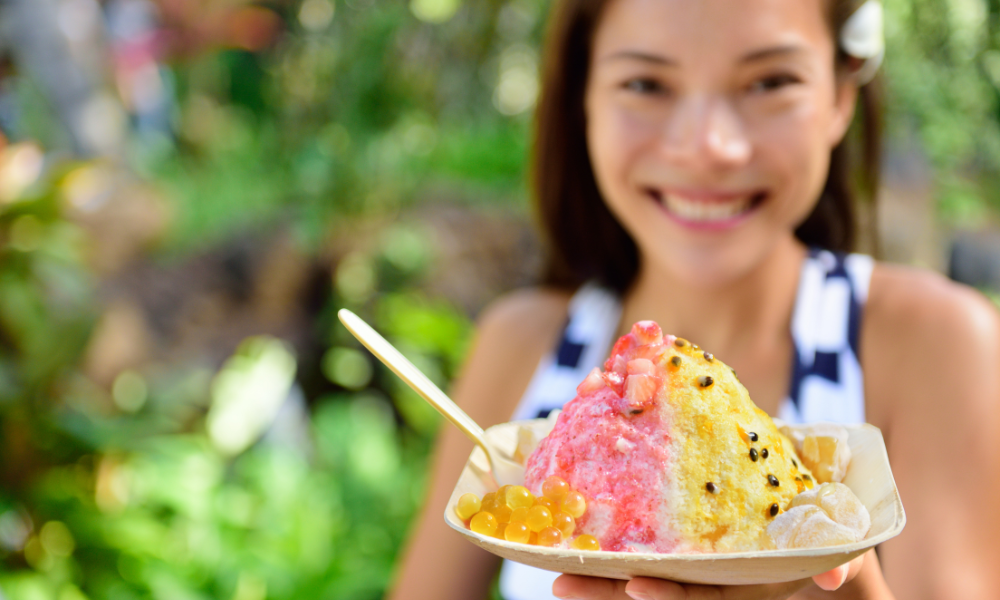 Transportation:
Traveling with a rental car is a must when visiting Hawaii if you plan to go out and explore. While many resorts offer round-trip transportation between the airport and resort, we suggest finding your own transportation to be able to plan your own trip and travel on your own schedule. Many resorts and package offers offer transportation to each activity if you are able to abide by the set schedule.
Travel Tip: considering how you will get around the island early is key step while you plan a trip to Hawaii! This will make deciding on activities and sights you will see easier to plan later.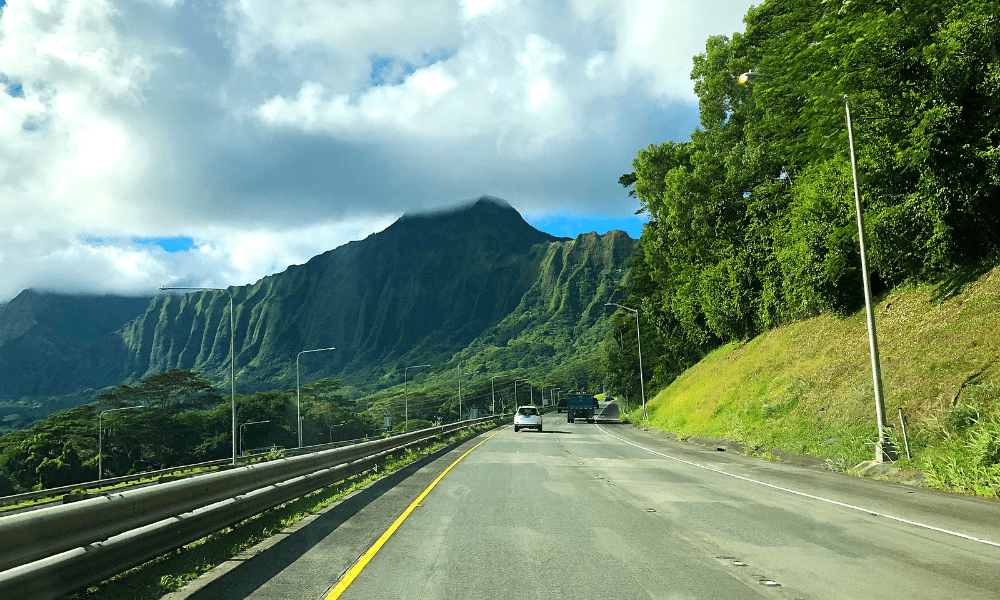 Pack Wisely:
Before embarking on your family-friendly Hawaiian vacation, make sure you pack smartly. Apart from the usual essentials, remember to include sunscreen, hats, and sunglasses to protect your family from the strong Hawaiian sun. Comfortable walking shoes are a must for exploring various attractions. Don't forget to pack swimwear and beach toys for the little ones, as well as any necessary medications and documents.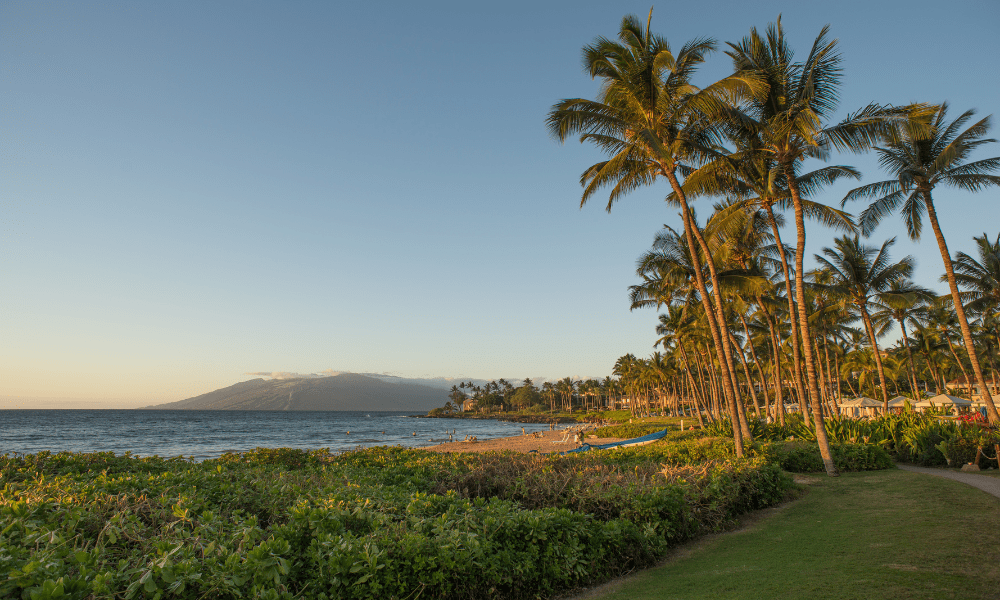 Ready to Plan a Trip to Hawaii?
A family-friendly Hawaiian vacation is a fantastic way to create lasting memories and bond with loved ones in a paradise setting. By selecting the right island, planning kid-friendly activities, embracing local culture, and prioritizing safety, your trip is bound to be an unforgettable experience for everyone.
Whether it's splashing in the turquoise waters, exploring lush landscapes, or being immersed in Hawaiian culture, the Aloha spirit will undoubtedly captivate your hearts, making your family vacation an incredible success. So, start planning today and get ready for an adventure of a lifetime in the tropical paradise of Hawaii!