Ask and you shall receive.
For the past several months we have been talking about how fortunate we are as a company and how important it is for us to find ways to give back. We wanted to team up with an organization in which we could build a long term partnership. We tossed around some different ideas but nothing really stuck.
Then that partnership we'd been looking for literally walked through our front door. A family had come to zip line at CLIMB Works Keana Farms and they were wearing shirts for an organization called Operation Underground Railroad (O.U.R.). Some of our staff knew a little bit about the organization and started talking to them about it. It turns out it was the founder, Tim Ballard, and his family. We learned more about their mission, what they do for children around the world and their passion for saving innocent lives. We knew we had to be a part of it.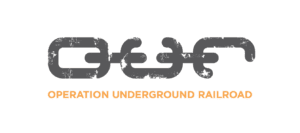 O.U.R.'s mission is "to shine a light to the world on the global epidemic of child sex trafficking, and in doing so rescue children from slavery and provide recovery aftercare along with assisting law enforcement in the prosecution of trafficking offenders."
O.U.R. has gathered the world's experts in extraction operations and in anti-child trafficking efforts to bring an end to child slavery. Their team consists of former CIA, Navy SEALs, and Special Ops operatives that lead coordinated identification and extraction efforts. These operations are always in conjunction with law enforcement throughout the world.
We were so moved by their mission and by the passion of their team that we knew we had to get involved.
Our motto at CLIMB Works is "AlwaysCLIMB." We encourage people to step outside of their comfort zones and take on new challenges. How can we encourage you all to CLIMB if we don't continue to find ways to do so ourselves?
We often tell people the hardest step toward achieving a goal is figuring out how to get started. That's why we have started creating starter kits for people. So our first step in joining the O.U.R. fight is by creating a specially designed O.U.R. + CLIMB Works t-shirt that is for sale on our online store. The proceeds of the t-shirt go directly to O.U.R. But more than that, the shirts will be our platform (and hopefully yours) to tell people about O.U.R.'s mission. Wearing the shirt will be a great opportunity for our team and everyone else who wears it to tell the many people we meet from around the world about O.U.R. and how they can help.
It is a small step, but as we often say "the first step is the hardest."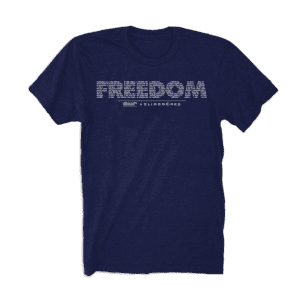 Purchase the "Freedom" shirt here: www.climbworks.com/store.
For more information about Operation Underground Railroad go to https://ourrescue.org/.
#alwaysCLIMB #ourrescue #endhumantrafficking