One of the most popular questions we get asked is, "Where are the best local places to eat??". So you asked and we listened! Here is a list of our top 5 favorite places to eat along the North Shore.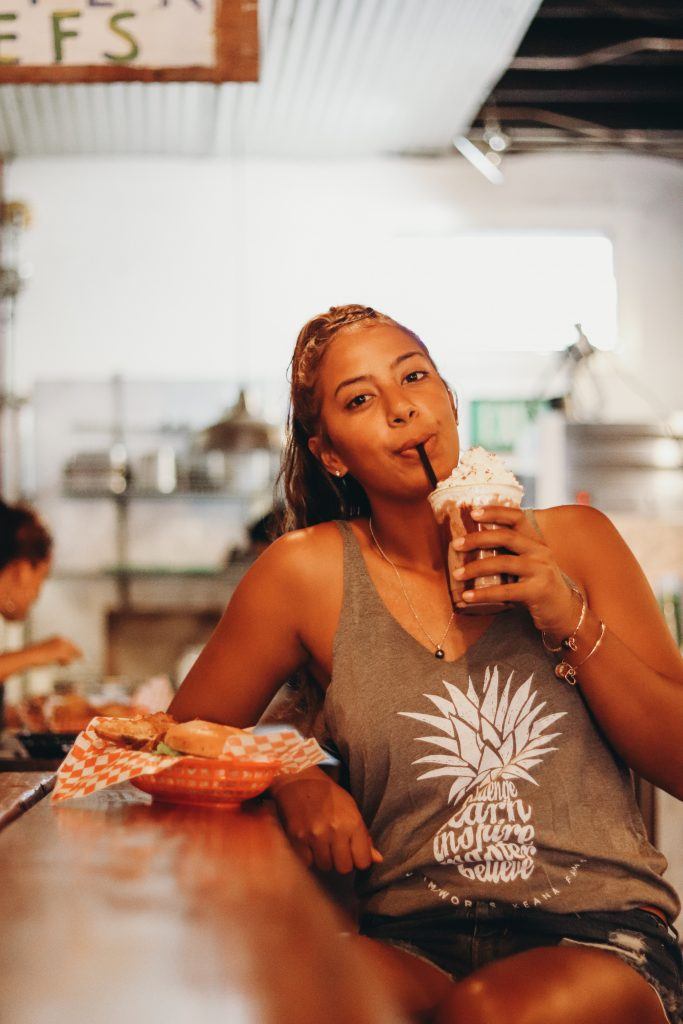 1.Seven Brothers
Seven Brothers is a locally owned burger restaurant and they seriously have the juiciest, most mouth watering, homemade burgers. They also have a variety of milkshake flavors including Nutella, Chocolate, Peanut Butter, and more! There are plenty of options for burgers fit for the whole family, with homemade fries and fry sauce that will always leave you wanting more. They also have some options of healthy and delicious salads.
There are two locations near CLIMB Works Keana Farms. The closest is in Kahuku, Seven Brothers at The Mill, located near the gas station. As you exit our Zip Line you will take a left and pass the stop light you will see a gas station on your right. Seven Brothers is behind the gas station on the left. This location exclusively offers a Coconut Macadamia Nut Shrimp served with rice, green salad and sweet chili sauce.
The other location is to the right of our zip line and in the Foodland Shopping Center near Taco Bell and Pizza Hut. You will find this other location with nothing but chill local vibes. It's a perfect place to visit post zip-line to fill that appetite you gained from our tour!
We definitely recommend ordering the Shem burger with fries and a Nutella milk shake.
Address: 56-565 Kamehameha Hwy. Kahuku, HI 96731
2.Ken's Fresh Fish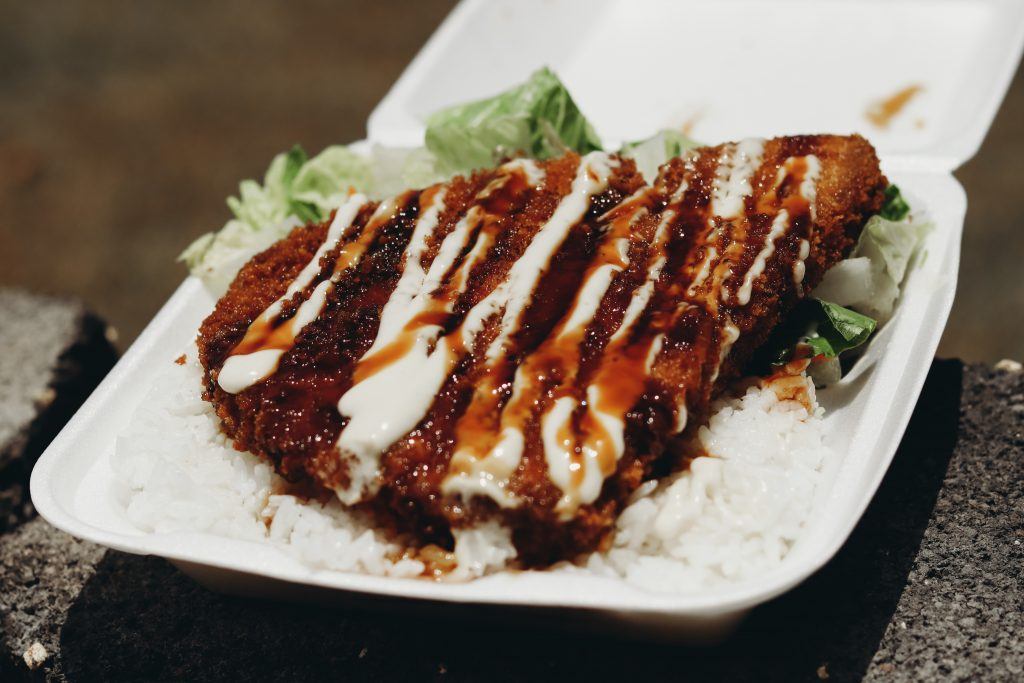 Another local shop that is relatively new but definitely worth your time is Ken's Fish! If you have a love for seafood this is your place. Ken catches his fish and sells it fresh! The most popular seller is the Ahi Katsu plate. "Ahi" is a yellow finned tuna and "Katsu" is a style of cooking where the fish is breaded and fried. You have the option of getting it cooked the way you like it, for example: well done, medium well, or medium. It's served with rice and a green toss salad, as well as a special sauce used to give the crispy ahi an extra bang.
Have you ever heard of Poké? (Pronounced "poh-keh") Poké is raw fish, but don't let that freak you out because it's absolutely a must try! Ken's has a variety of poké, the most popular is by far the Spicy Ahi. Once you choose your fish they'll create the bowl and serve it with rice, you'll be so happy you gave this a try. They also offer combination plates with shrimp, ahi katsu, or even garlic butter ahi.
Ken's Fresh Fish is located to the right of our zip-line course in a green building about 3-5 minutes away. But, just a heads up, they only take cash.
We recommend ordering the regular Ahi Katsu medium done and the Spicy Ahi Poké.
Address: 55-730 Kamehameha Hwy. Suite 102 Laie, HI 96762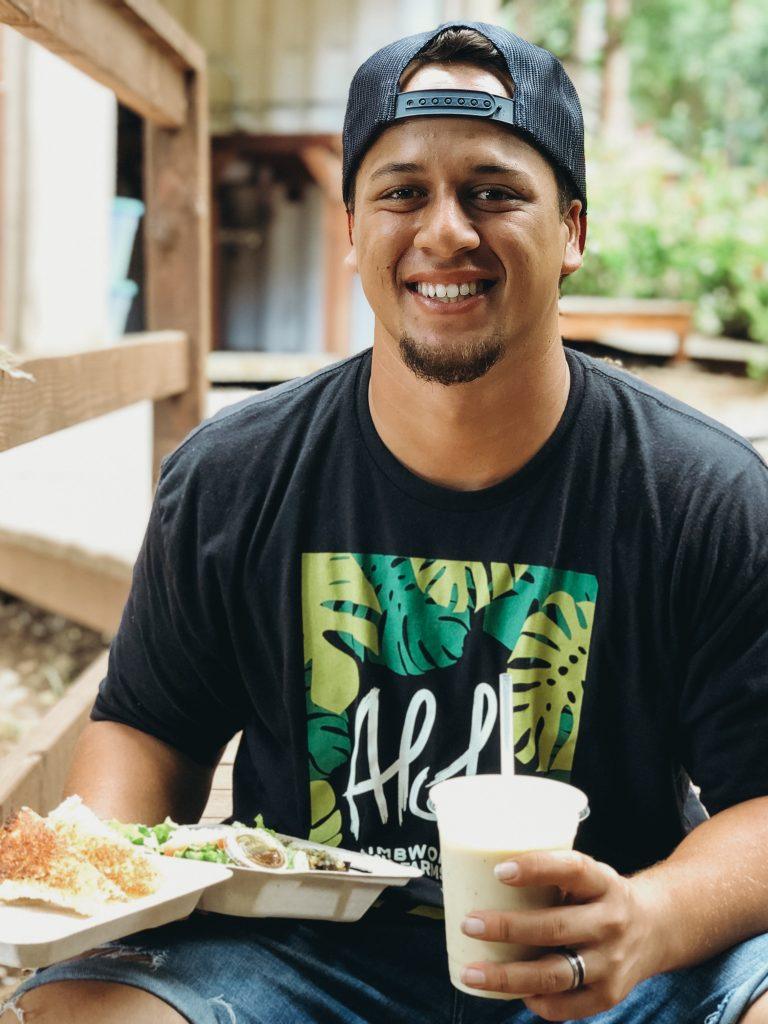 3.Kahuku Farms
If you're a vegetarian, or just looking to eat healthy while on vacation, this place is for you! Kahuku Farms is located to the left of our course about 1.5 miles down the road. It has an all vegetarian menu and has our favorite smoothies with all sorts of flavors from Haupia Pineapple to a green Super Kale smoothie. They also have a kids menu for the keiki. The two most popular items ordered are the Farm Pizza with side salad and the Panini.
The Farm Pizza is like none other! And the side salad is served with a sweet lilikoi (passion fruit) dressing which is available for purchase on its own. If you have a bit of a sweet tooth they also have amazing banana bread sundaes, as well as savory lilikoi butter mochi that will leave you wanting a whole box to take home. They also have the option of getting the pizza with gluten free bread.
We recommend ordering the Farm Pizza and Side Salad with a smoothie of your choice. For dessert, the banana bread sundae or a couple of lilikoi butter mochi would fill you right up.
Address: 56-800 Kamehameha Hwy. Kahuku, HI 96731
4.Papa 'Oles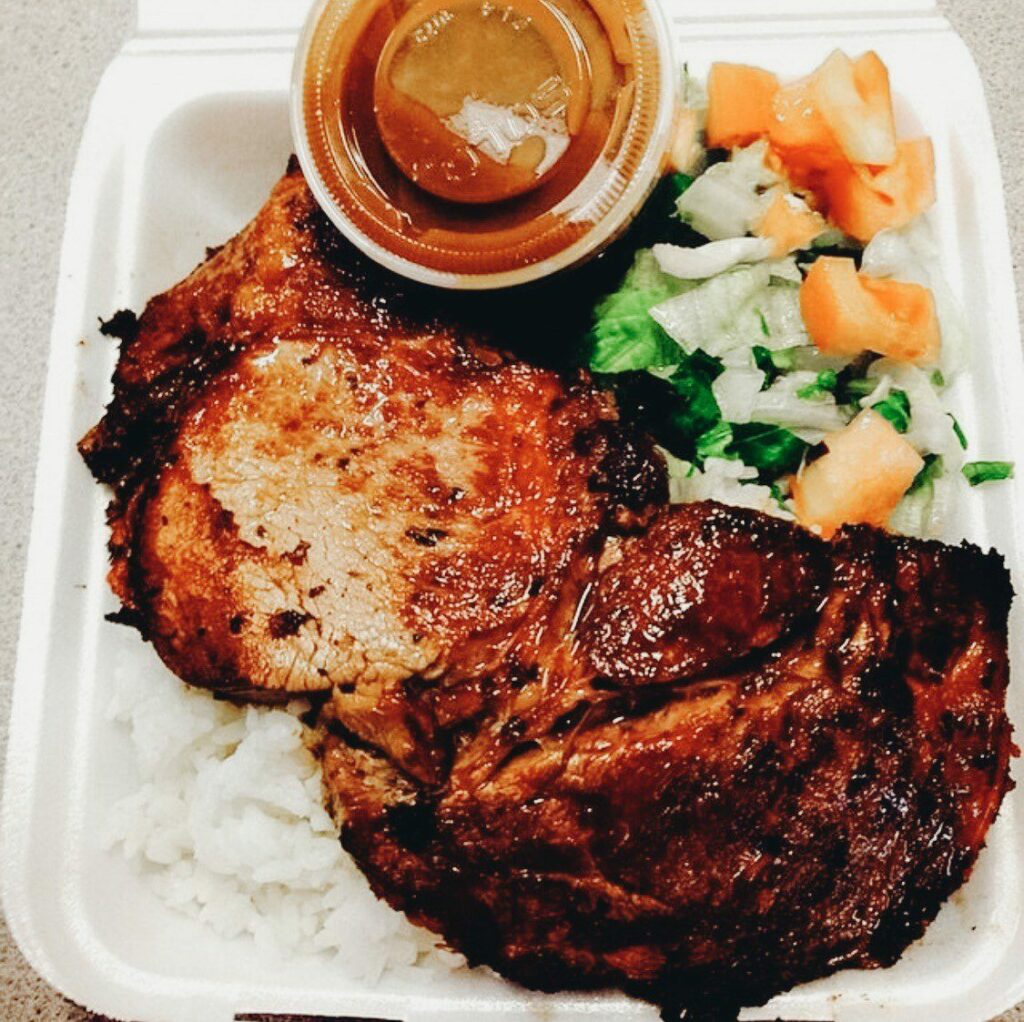 If you want something a little more local style, Papa 'Oles offers plate lunches all local style. The food is definitely worth trying! Everything from the Garlic Chicken to the Pulehu Ribs are delicious! All the plate lunches are served, in either mini or regular size, with rice and mac salad. The food does take some time to make but, we promise, it is definitely worth the wait, and the portion sizes make it worth every penny. Some of the items on their menu include: Garlic Chicken, Teri Chicken, Teri Chicken Salad, Pulehu Ribs, Kalbi Ribs, Roast Pork with Gravy, and Garlic Shrimp. Occasionally they will even have Banana Cream Pie or Peanut Butter rolls to satisfy your craving for sweets.
Papa 'Oles is located in the town of Hau'ula which is about 15 minutes to the right of our Zip Line Course.
We recommend ordering the Garlic Chicken or Kalbi Ribs and Peanut Butter Rolls.
Address: 54-316 Kamehameha Hwy. #9 Hauula, HI 96717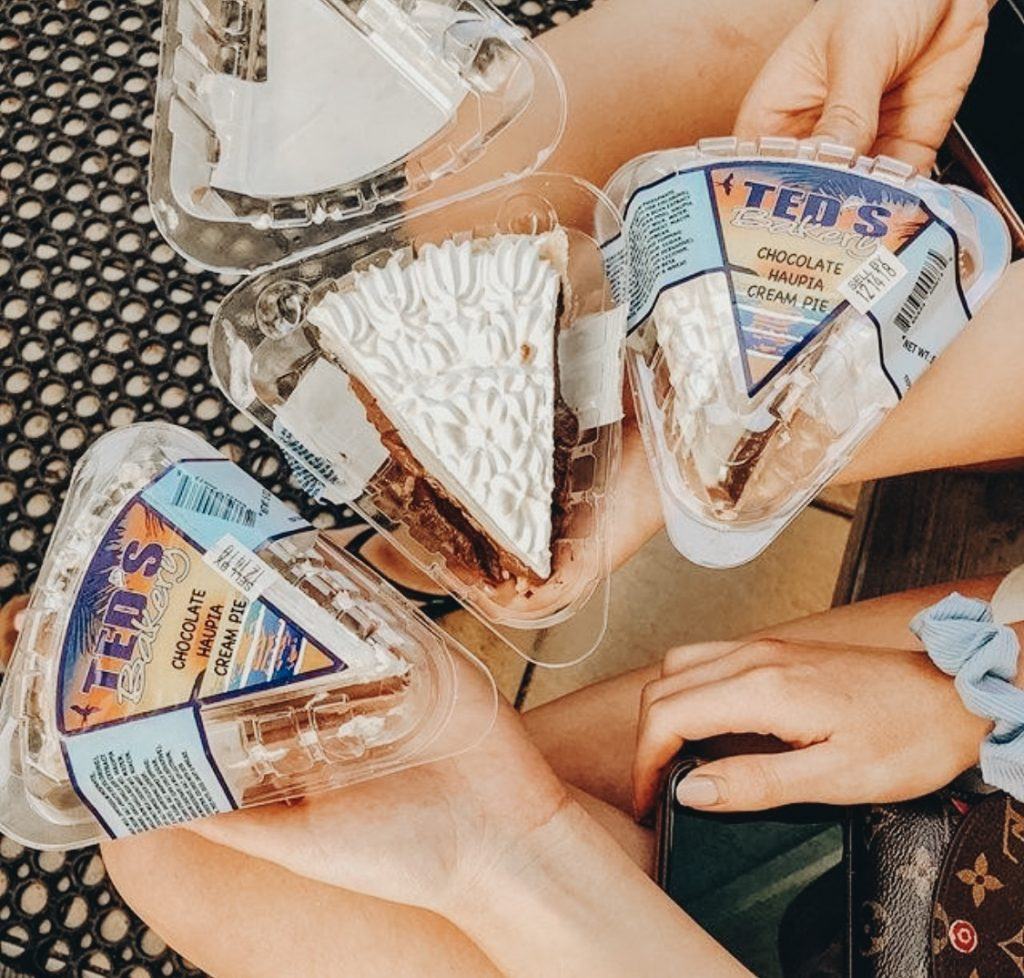 5.Ted's Bakery
Let it be known, this is no ordinary bakery. Ted's is famous for the best pies on the island! A fan favorite is the Chocolate Haupia Pie. It is perfect after a full day of activities to munch on and close the day. But it's not all about the pies, they also sell cakes, donuts, cookies, and even plate lunches! Located on the North Shore, about 20-25 mins to the left of our location, is where you'll find this little bakery. Parking can be hard but you should definitely stop by if you have the time too. Pick up a pie to take home or grab a Chocolate Dream Cake for a party!
We recommend ordering the Loco Moco with the Chocolate Haupia Pie for dessert.
Address: 59-024 Kamehameha Hwy. Haleiwa, HI 96712
Remember that these are just our top 5, but there are so many more!!! Give these places a try or explore some other amazing grinds. The great thing about Hawaii is that there are so many local finds! You can easily find something new everyday.